Being a personal trainer no longer means training clients in person and not seeing them again until they come back into the gym. Trainers now need to provide training and support that helps clients when they aren't working with them one to one.
Trainers can do this in many different ways, including providing programmes for clients to follow away from their one to one sessions, meal plan ideas, habit tracking, community groups to interact in, as well as additional group training sessions.
Just like the support provided can vary, so can the platforms and tools personal trainers use with their clients. There are so many different platforms now to choose from to support your clients, suiting different types of clients and trainers.
We've compared some of the biggest ones out there as well as some platforms that may interest different types of personal trainers. Below you'll find information on Google Apps, Trainerize, My PT Hub, Myzone MZ-Remote and the new TRX Core.

Google Apps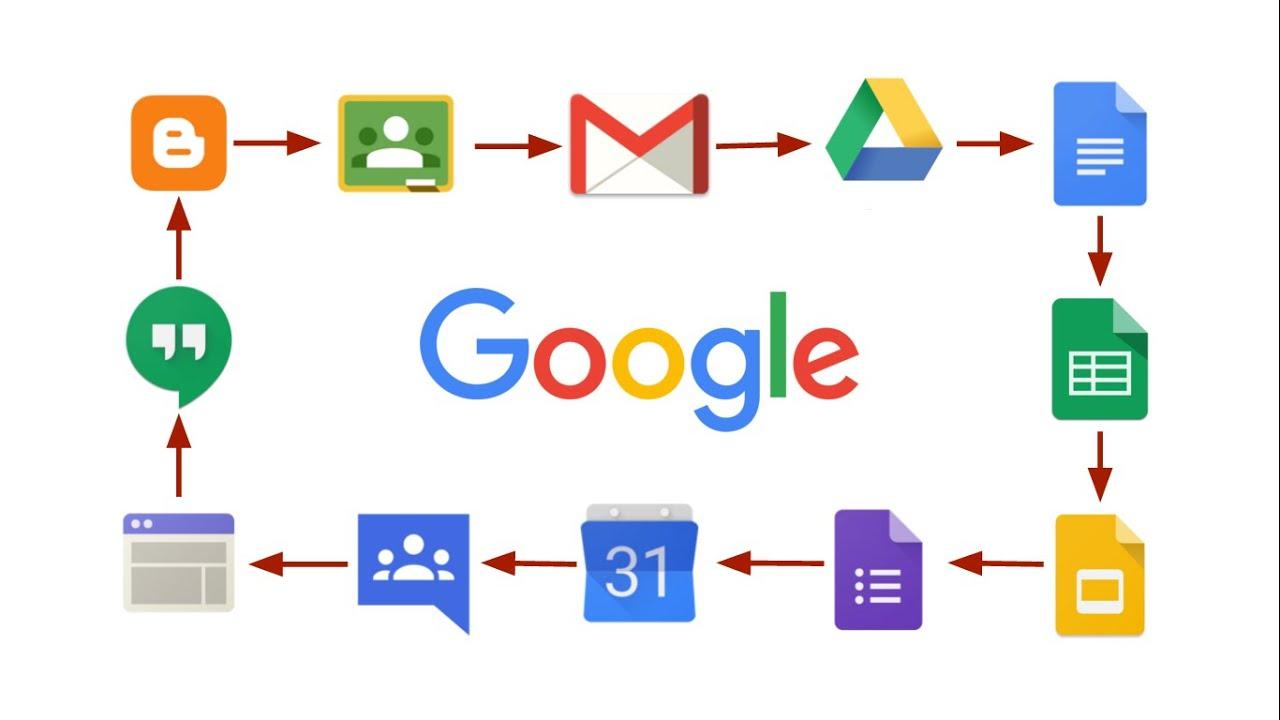 Most of us will have come across the features on Google, such as gmail, drive, docs, sheets and slides. These are all free features that many personal trainers use to help support their clients away from their one to one sessions.
Google apps being free is the biggest benefit, and the ability to completely customise and create whatever you want on there to share with clients being another.
You can create excellent tracking documents with formulas on Sheets, stylist meal plans on docs or slides, as well as sharing resources and videos on a shared folder on Drive. All of which are accessible on computers and smartphones for clients to use.
But its strength can also be its downfall if trainers do not know how to create all of the resources needed. Often creating these from scratch can be time consuming and even expensive if trainers decide to buy ready made templates online. Clients will also need to hop around between the apps depending on how many you use.
We would suggest Google Apps are equally a great option for those starting out or more experienced PTs, but we'd stick with using Sheets for programmes and tracking to start to minimise the admin work, especially if you are new to the industry.
Trainerize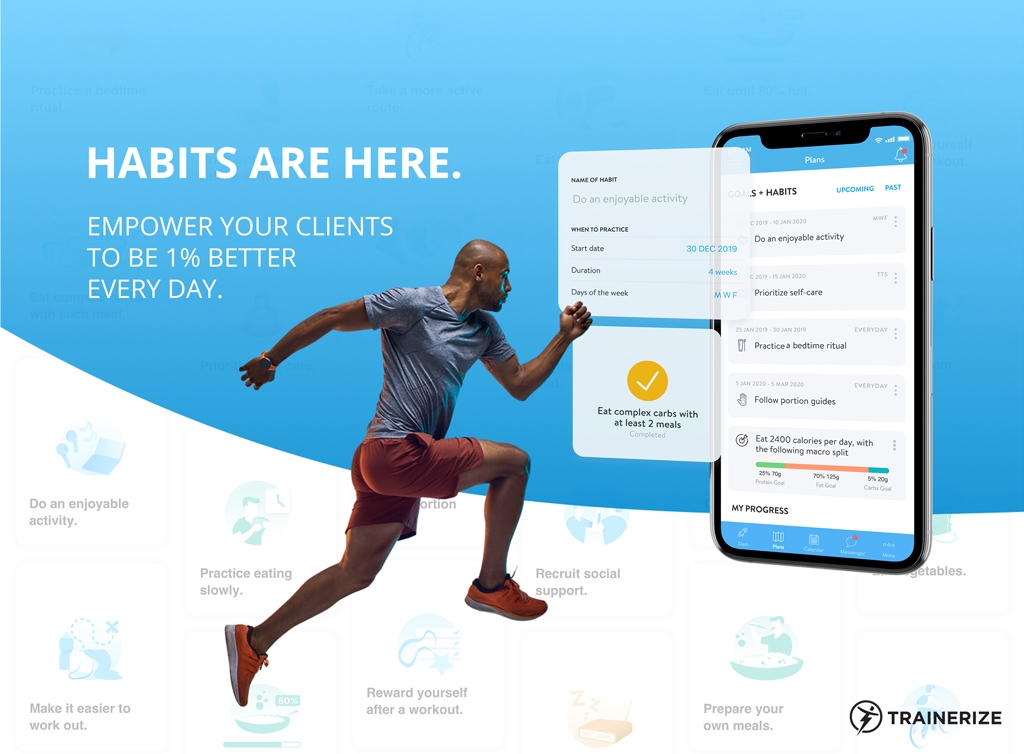 Trainerize is at the highest price point of the platforms compared in this blog. It has a slick and user friendly interface with a vast array of features to support your clients and your training business. It can take a while to get up to speed with how to best use all of the features available, but once trainers are comfortable with the app there are a lot of potentials.
The app works across devices as well as smart watches and allows trainers to customise content including uploading programmes and exercise libraries. Trainers can monitor progress effectively with visual graphs and the use of progress pictures for live tracking. Like My PT Hub, Trainerize also integrates with MyFitnessPal.
The app has a great feature on habits and engaging with clients' daily activities, not just training. Trainers are also market services via the app and are able to take integrated payments and one-click automations.
However it can come at a price once you start to scale your business, especially if you want to go down the route of training a larger number of clients online. Up to 30 clients is already more expensive than the others in the blog (£60 per month), and up to 75 clients and you're looking at £125 per month.
My PT Hub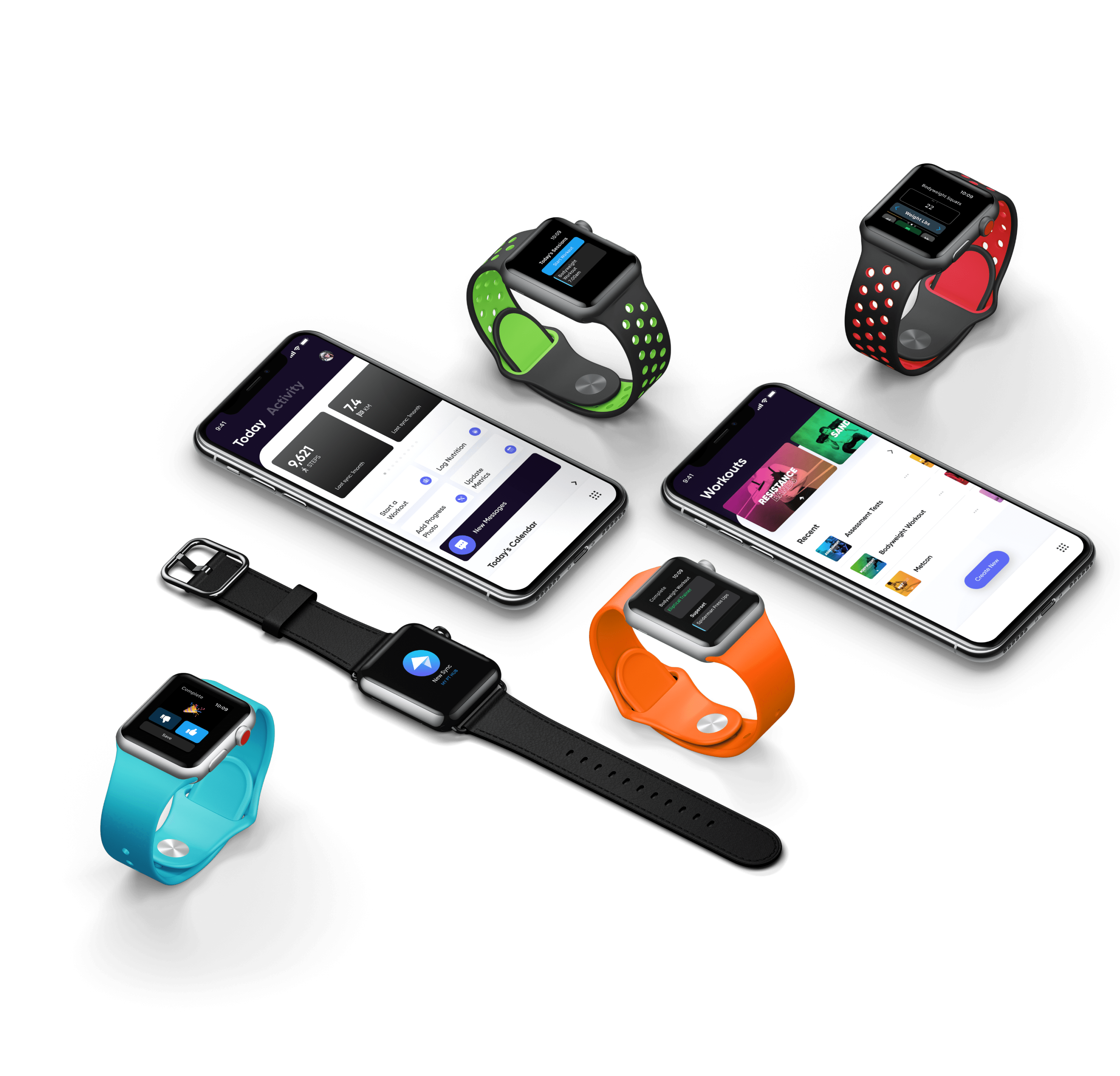 What is My PT Hub?...
"PT Hub is an online web and mobile app, enabling personal trainers, coaches and gym owners to manage their clients by creating customisable training and nutrition programmes, whilst tracking their progress and achievements"
The platform covers all bases from a trainers point of view and it very cost effective if you have a number of clients compared to other competitors. It also now integrates with smart watches and 3rd party apps like Strava and Nike Running to further track your client's training. The app also integrates with MyFitnessPal, the most popular nutrition tracker on the market.
The app helps trainers support their clients in-person and online, as well as through group training and bootcamps. You are able to fully customise your app to make it feel like your own for clients, but some of the features are not as in depth as more expensive platforms, but that this does not mean it isn't a great tool.
MZ-Remote (Myzone)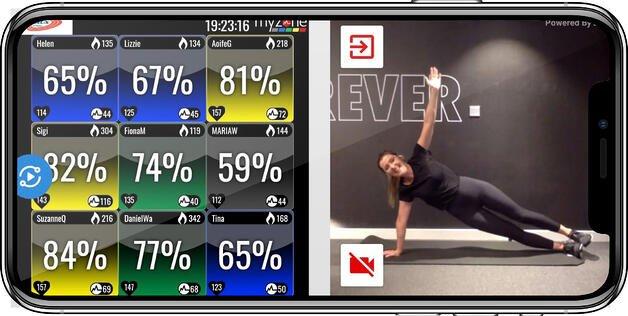 Myzone launched MZ-Remote during the lockdown in 2020. The app doesn't allow for exercise libraries or videos but it is an excellent addition for trainers looking to take their live online workouts to the next level as the MZ-Remote allows trainers to see their clients HR remotely on the screen. The popular gamified aspect of Myzone makes building a community and engaging with clients really easy, and the monthly MEPs system motivates clients to train regularly and harder to earn their MEPS.
This app is more for trainers and clients who are passionate about tracking HR and incorporating that into their training. Clients must have a Myzone belt to track their progress and interact on the app with their trainers.
Myzone have recently launched the MZ Switch, a new belt that is transferable to the arm and wrist (the previous belts were just HR across the chest), meaning even more clients can enjoy earning MEPs who previously weren't keen on the chest strap.
TRX Core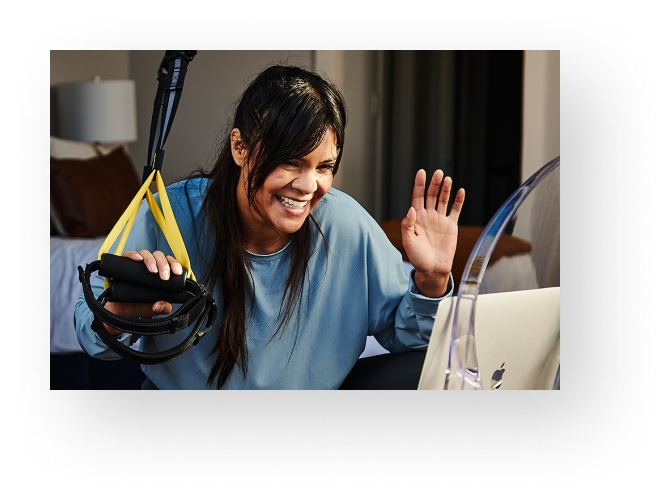 TRX Core is the newest addition to the TRX brand to arrive in the UK and is described as "Your all-in-one virtual training tool and business partner".
The solution is a lot cheaper than competitors, at £19.99 per month and it allows trainers to deliver live remote sessions with clients over the app. Trainers can create their own schedules on the app and decide their own pricing. The solution aims to reduce admin time for trainers. The app also features a ton of coaching videos and ready-made workouts for clients.
Although the features and look do seem a little more basic than competitors, there are some cool additions such as allowing local members to be able to search for trainers on the app and book in sessions via their calendar online, as well as hefty discounts on TRX products, which if you are a disciple of TRX (whom there are 1000s of) then this is a big win.
Another big plus for the app is trainers are able to access tons of training courses through TRX.
Summary
Platform

Features

Price

Best for

Google Apps

Word processing docs, presentation and spreadsheet creating platforms. Also able to create custom forms and use Google Drive to store and share files.

Free.

Trainers who are starting out, finding their systems and filling their diaries. You'll have to be organised with the multiple platforms within the suite but they are totally customisable.

Trainerize

Comprehensive ability to send and monitor individual training programmes, including exercises that incorporate videos and images. Can also upgrade and provide additional resources like meal plans.

30 day free trial and then incremental increases depending on clientbase, from £5 for 2 clients up to £300 per month for unlimited number of clients.

Trainers looking for a premium all in one platform, from programming and tracking habits to group engagement and taking payments through the app.

My PT Hub

Full library of exercises clients can access, as well as trainers able to upload their own videos. Easy to use client tracking and programming. Custom interface and website integration. MyFitnessPal integrates into the App which is a great addition. Also now integrates with 3rd party apps like Nike Running for smart watches.

£20 or £49 per month. 30 day free trial available.

The trainer looking for a full solution to support clients with a limited budget. 49 per month for unlimited clients.

MZ Remote (Myzone)

Remote HR tracking through live online classes.

Community centred App, with likes and comments between clients and trainer. Industry leaders for HR tech.

£120 per month.

Trainers who love building a client community and tracking HRs. Great for those looking to take remote live classes online to the next level.

TRX Core

Seen as an overall solution like other platforms, TRX Core also allows TRX members to find local trainers on the database which can be a handy lead generator for trainers. Trainers can also up-skill through the TRX Academy and access great discounts on TRX kit. Trainers can also deliver live sessions through the app.

£19.99 per month.

TRX disciples looking to get exclusive discounts whilst building their business and filling their diary.
Interested in becoming a PT? Check out our upcoming courses here.
Back to top