At Vector Training, we are proud to be an approved CIMSPA Education Partner Training Provider and a member of ukactive. But what does this mean for learners who qualify with us? And why do we value it so much?
CIMSPA
CIMSPA (The Chartered Institute for the Management of Sport and Physical Activity) is the professional development body for the UK's Sport and Physical activity sector. CIMSPA is also now the single directory for all fitness and exercise professionals, replacing REPS.
Taken from the CIMSPA website "We are the sector's chartered professional development body. We are committed to supporting, developing and enabling professionals and organisations to succeed in the sport and physical activity sector and, as a result, inspire our nation to become more active."
CIMSPA work with many different stakeholders, such as NGB, individuals, organisations and training providers like us at Vector, to help regulate and provide professional standards across sport and physical activity in the UK.
CIMSPA also approve and endorse qualifications delivered by awarding bodies, such as Active IQ. All of the Active IQ we deliver at Vector Training are also CIMSPA endorsed qualifications.
To become an approved CIMSPA Education Partner Training Provider, organisations must apply, providing details of their delivery model, company systems and policies to ensure their level of quality.
Benefits

There are a number of benefits that our learners get from knowing Vector Training are an approved CIMSPA Education Partner Training Provider. Including:
1. Knowing Vector Training are committed to upholding quality educational programmes in line with the only chartered professional body in the industry.
2. Any CPD or additional training Vector Training provide is able to be officially endorsed by CIMSPA against their professional standards.
3. Knowing Vector Training will participate in consultations relating to professional standards and be invited to be part of professional development committees.
4. Being able to tell future employers and organisations they qualified with an approved CIMSPA partner.
ukactive
ukactive (formally Fitness Industry Association) is a not-for-profit body comprised of members and partners from across the UK active lifestyle sector. Their members represent the full spectrum of the activity sector, from local leisure centres to multinational brands, from facility operators to activity providers working out of community centres. They currently have membership amounts of over 3,500 organisations and spreads the length and breadth of the UK.
Taken from the ukactive website "We are committed to getting more people more active, more often, and to working with any organisation who shares this goal.
We recognise the vital role of the active lifestyle sector in facilitating, sponsoring and promoting physical activity. That's why we undertake key research into the activity and lifestyle sector and work closely with commercial brands and local authorities to develop and support initiatives which encourage more people to be more active, more often."
ukactive have a large influence on organisations that contribute to physical activity, such as fitness facilities and sports centres, which the majority of our graduates from Vector Training will operate from. They've also had a big voice in the recent lockdown, campaigning and lobbying the government to re-open facilities.
ukactive's work in relation to industry specific research and collaborations between partners is particularly beneficial for us at Vector Training.
Our membership allows us to collaborate with industry leaders across the UK and engage with continuous research and updates within the sector. This means that our course delivery is designed as industry related as possible.
For example, ukactive through their members, were at the forefront of highlighting how the fitness industry has changed over recent years, with boutique, functional, training studios growing exponentially. What did this mean for us? Well it shapes our delivery model on our Level 3 Personal Training courses incorporating in person training days across two facilities, a large commercial gym (where courses are traditionally held) and a smaller independent training centre so our learners experience the ever expanding landscape of facilities they may work at when they qualify.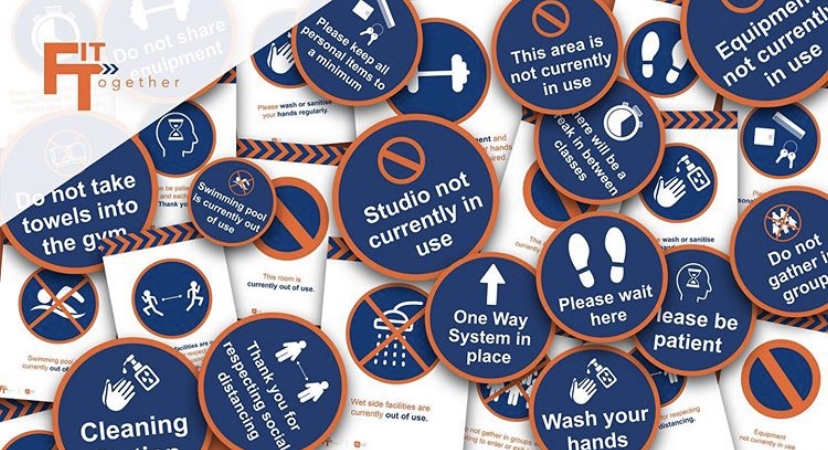 Benefits
The benefits to our learners knowing Vector Training are an approved ukactive member:
1. Vector Training is at the forefront of sector and industry wide intelligence that helps shape our educational programmes.
2. Vector Training are able to contribute to industry wide legislation and regulation.
3. Knowing Vector Training are supported through a number of ways, including incident management and codes of practice.
4. Vector Training is able to connect and collaborate with some of the industry's leading organisations, including trainers, fitness facilities and brands.
More than a seal of approval
We are very proud of being partnered with both CIMSPA and ukactive. It is more than just a seal of approval for us, it provides us with clear accountability and a professional standard that we must uphold to continue to provide quality education, which helps our learners graduate as industry ready professionals.
Our memberships have had a direct impact on how we deliver our training courses.
You can find out more information on our Level 3 Diploma in Personal Training course here and our Level 3 Diploma in Sports Massage Therapy here.
Back to top